Creative seafood restaurant
From the Fish market to the table
We believe that great quality is the essential foundation of a great cuisine. This is why every morning we go to the "Mercat de Peix" (the Mahón Fish Market) in search of the freshest local products: wild fish and shellfish from Menorca and from the Mediterranean sea.
Fish & vegetables
From our beginning we decided not to serve meat but, instead, to elaborate an imaginative and delicate seafood cuisine, with digressions towards the vegetable garden, where authentic and delicious flavours are hidden. In order to offer a unique experience around a table, we prepare our dishes with dedication and care.
Market cuisine
We change the menu according to the seasonality of the products of the sea and the land and through this collaboration with the fishermen and farmers of the island we seek the roots of a sustainable, healthy and local cuisine.
Sustainable restaurant
We were born sustainable and that is why we naturally became the first restaurant on the island to obtain the Menorca Biosphere Reserve brand, the official seal of sustainability for the island's products and services.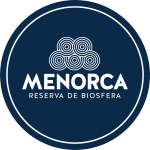 For visitors and inhabitants, this seal is a guarantee that by opting for a certified restaurant they are creating a positive impact at an environmental, cultural, social and economic level.
read more
Discover our sustainability praxis
Products of Menorca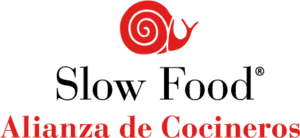 El Romero is a Slow Food ® and sustainable restaurant, part of the Menorca Biosphere Reserve brand. We have always been committed to local products, so our menu is nourished by more than 30 producers of the island.
In the link above you will find the protagonists of our cuisine: the fishermen and the farmers with whom we collaborate!
100% gluten free menu
Our recipes are all gluten-free and we have certified praxis to eliminate cross-contamination. El romero is a «Restaurant Sense Gluten» of the Celiac Association of Catalonia.
Whether they are local, organic, biodynamic or natural wines, our winery has always had expressive wines that are highly rated in international guides.
Let yourself be advised by our sommelier!
FABIO TULLINI
Founder & Chef
Born in northern Italy. 
It is due to his title of sumiller that he entered the world of hospitality and, from wine to cooking, he has gradually developed a personal gastronomic sensibility of delicate flavours, touches of creativity and curious pairings.
He doesn't like social networks and that's what his wife Francesca takes care of.
He always looks for inspiration in art, in all its forms.
FRANCESCA BARONI
Founder & Maître
Born in northern Italy.
Actively participates in the creation of the restaurant menu.
Her passion for offering each guest the best experience leads her to take care of all the details, from the choice of the music to the explanation of the preparation of each dish. In her role of maître, she welcomes each person  with a smile and tries to make everyone feel comfortable.
Graduated in foreign literature, she speaks four languages.