El Romero was the first restaurant in Spain to obtain 2 STARS in FOOD MADE GOOD, the sustainability seal of SRA (Sustainable Restaurant Association), the most representative organisation in the world, with more than 10,000 restaurants.
First restaurant to obtain the MENORCA BIOSPHERE RESERVE BRAND, the sustainability seal that values ​​all those companies on the island that carry out their activity following criteria of environmental protection, local identity and culture.
4 STARS from PLASTIC FREE BALEARICS. The PFB certification is an environmental quality guarantee seal, created to promote the reduction of single-use plastics to companies in the HORECA sector throughout the Balearic Islands.
El romero, since the first day, has entered SLOW FOOD – COOKS' ALLIANCE, a network of chefs who, supporting small producers, defend food biodiversity around the world.
Quality ingredients, healthy food
We are what we eat and that is why we focus on the quality and origin of raw materials, opting for the best products.
We always take into account its freshness, flavour and respect for local varieties.
Our dishes are light, nutritious and made up of unprocessed foods.
We change the menu according to the seasonality of the products from the sea and the land in order to offer the best ingredients at every moment. All our menu is GMO free, gluten free and suitable for coeliacs.
Local product, flavours of Menorca
We do not own any orchard or boat, but we have always bought directly from local fishermen, farms and producers. And specifically for this reason, year by year, we have achieved not only the best products available, but something that goes further: we have created a close and trusting relationship that feeds our environment.
Naturally, the vast majority of our food and ingredients, including a wide variety of wines and beer, come from the island.
Using organic products
We serve organic artisan bread made from ancient wheat. Our goal is that more than 50% of our produce will be organically certified.
From the beginning we are committed to including only sustainable wines in our menu (km. o, organic, biodynamic or integrated production), with a wide selection of natural wines.
Taking care of the sea
All the fish in our menu is wild and preferably sourced from local small-scale fishing.
We also try to include in our proposal that kind of fish which has been "forgotten" (especially due to the difficulty of cooking it) but which is extremely tasty.
We believe that the consumption of industrial aquaculture fish does NOT currently represent a healthy or sustainable option.
On the other hand, the cultivation of oysters, clams and mussels is a very respectful choice towards  the environment.
Fighting against food waste
From the planning of the menu to the size of our dishes, everything is designed to reduce any food waste.
We buy fresh ingredients daily and we prefer to finish a product rather than lower the quality or waste the food!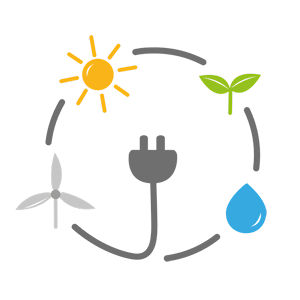 Using 100% green energy
We have contracted energy that comes exclusively from 100% renewable certified energy sources that avoid CO2 emissions.
Green energy has a Guarantee of Origin certification from the National Markets and Competition Commission (CNMC).
`[Original Logo : Melanie Maecker-Tursun creator QS:P170,Q93716194]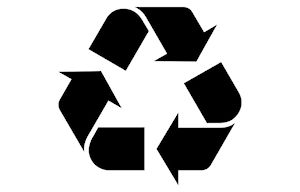 Recycling our packaging
We only use returnable glass bottles of water, soft drinks and beer, so last year we reused more than 93% of the containers of the beverages we served.
However, non-returnable bottles such as wine, are properly separated and recycled into their containers.
We do not use disposable table linens, cutlery or napkins and we limit the use of plastic containers as much as possible.