We were born sustainable and that is why we naturally became the first restaurant on the island to obtain the Menorca Biosphere Reserve brand, the official seal of sustainability for the island's products and services.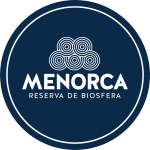 For visitors and inhabitants, this seal is a guarantee that by opting for a certified restaurant they are creating a positive impact at an environmental, cultural, social and economic level.
Quality ingredients, healthy cooking
We are what we eat and that is why we focus on the quality and origin of raw materials, opting for the best products.
That is why we always take into account its freshness, flavor and respect for local varieties. Our dishes are light, nutritious and made up of unprocessed foods. We change the menu according to the seasonality of the products from the sea and the land to offer the best ingredients at all times. All our menu is GMO free and gluten free, suitable for coeliacs.
Local product, flavors of Menorca
We only use fresh wild fish and crustaceans from Menorca. The vast majority of our food and ingredients, including a wide variety of wines and beer, come from the Island.
We buy directly from fishermen, farms and local producers, whenever possible, to create a close and trusting relationship with our environment through local and proximity products.
We use ecological products
We serve old wheat, organic artisan bread. Our goal is that more than 50% of the vegetables we use are organically certified.
Since the beginning, all the wines on our menu have been "zero miles", organic or biodynamic, with a wide selection of natural wines.
As a seafood restaurant we serve mussels, oysters and clams from aquaculture, this being one of the most sustainable and environmentally friendly industries.
Whenever possible, we prefer fish from sustainable fisheries certified by the MSC (Marine Stewardship Council) organization or other recognized organizations.
From the planning of the menu to the size of our dishes, everything is designed to reduce any food waste.
We buy fresh ingredients daily and prefer to finish a product rather than lower quality or waste food!
We have contracted energy that comes exclusively from 100% renewable certified energy sources that avoid CO2 emissions.
Green energy has a Guarantee of Origin certification from the National Markets and Competition Commission (CNMC). All our bulbs are LED and we try not to use A/C (Minorca, the island of the wind, naturally provides adequate ventilation for our premises).
We only use returnable bottles of water, soft drinks and beer, so last year we reused more than 93% of the containers of the beverages we serve.
However, non-returnable bottles such as wine and fruit juices are properly separated and recycled into their container. We do not use disposable table linens, cutlery or napkins. 
And finally … we certify our work!
These criteria conform to the regulations drawn up by the Menorca Reserva de Biosfera Agency and are verified through personalized audits.
The brand is the hallmark of sustainability that values ​​the companies on the island that carry out their activity following criteria for the protection of the environment that surrounds them, the Menorcan identity and culture.
read more ...
In 2019, El Romero was also the first restaurant in Spain to obtain two stars in the FoodMadeGood certification from the "Sustainable Restaurant Association", the most representative sustainability seal in the world of restaurants and a global movement with more than 10,000 restaurants.
We take pride in meeting the highest standards in terms of social and environmental responsibility!
Going to the market every day, getting advice from the producer or the fishmonger, going to visit the farms with which we collaborate and contacting the people who taste the final product. Everything is part of this project in which we seek synergy with our environment